Explore the top 10 Roblox games of 2023! From Adopt Me's lovable pets to Phantom Forces' immersive battles, discover the creativity and engagement these games offer!
Prepare for a thrilling journey through the virtual cosmos of Roblox in 2023! You're about to explore the top 10 games that ruled this platform, each with its unique charm and appeal.
Encompassing a spectrum of genres—from action-packed adventures to tranquil explorations—these games truly showcase the creative diversity Roblox has to offer.
Buckle up, and let's embark on an extraordinary exploration of virtual fun and engagement in 2023.
1. Adopt Me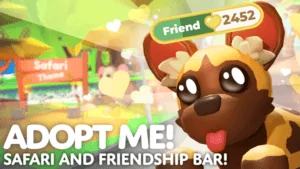 Gameplay
In Adopt Me, you enter a fantastic world filled with exciting activities and cute, adoptable pets. The primary goal is to build homes, raise pets, and explore the town. You are given a starter home and a free pet egg to get you started.
Features
Adopt Me features a vast array of pets to adopt and take care of. From puppies to dragons, you can choose your favorite pet and nurture them, taking their evolution into your own hands. Moreover, you have the opportunity to make friends and set up extravagant parties within your customizable home.
Updates
Regular updates keep Adopt Me fresh and engaging. They often include holiday-themed events, new pets and cosmetic items, enhanced gameplay mechanics and even entire new areas to explore.
Community
The community is an integral part of Adopt Me, boasting a massive and active fanbase. Player interaction is a common occurrence, with regular trading and communication to strengthen bonds.
Popularity
Adopt Me is among the top games on Roblox in 2023, thanks to its lovable pets, extensive customization options, and an enormous and active community.
2. Brookhaven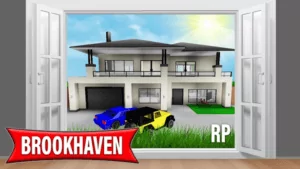 Gameplay
In Brookhaven, your imagination takes the reins. It is a role-playing game in which you can live out the life you dream of, whether that's as a firefighter, doctor, thief, or even a humble resident.
Features
Brookhaven is filled with unique, interactive features. You can own homes, drive cars, visit various places, simulate jobs, and much more, all to bring your unique storyline to life.
Updates
Regular updates bring in new features, expand the existing world, and polish the game mechanics for a seamless experience.
Community
A strong community backs Brookhaven, driven by shared narratives and experiences. Whether you're sharing a coffee at the café, helping out in a crisis, or simply exchanging stories, the bonds formed are extraordinary.
Popularity
Due to its interactive gameplay and role-playing elements, Brookhaven is a favorite among the Roblox community in 2023, teeming with enthusiastic players around the globe.
3. MeepCity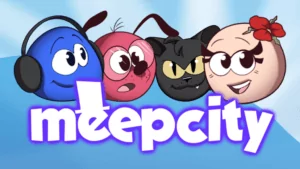 Gameplay
MeepCity offers a mix of life simulation and mini-games. You navigate the game world with a pet called a "Meep," participate in various activities and customize your own estate.
Features
From customizing your Meep to designing your dream home with countless décor items, MeepCity is all about personalization. The game offers a plethora of mini-games that cater to different interests and gameplay styles.
Updates
Regular updates ensure a continuously evolving game. These updates usually offer new items, enhanced gameplay features, and exciting event-themed content.
Community
The community is a vibrant hub of creativity. Players often showcase their beautifully decorated houses and share exciting stories, fostering a healthy and friendly environment.
Popularity
With its extensive customization options, variety of activities, and a fantastic, interactive community, MeepCity remains one of the most popular Roblox games in 2023.
4. Jailbreak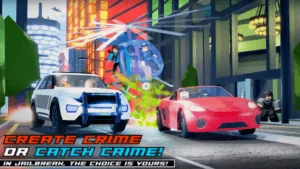 Gameplay
In Jailbreak, you get to choose to be either a law enforcer or a criminal. Each role has its obstacles, with the criminals seeking freedom and the cops determined to maintain order.
Features
The game offers many features, including a plethora of vehicles to drive, a vast city to explore, and a unique arsenal for each role.
Updates
Updates are regular on Jailbreak, often bringing fresh content such as new vehicles, expanded map sections, and improved game mechanics.
Community
Entrusted with order or chaos, the community is competitive and interactive, often collaborating to achieve shared goals.
Popularity
With thrilling, action-loaded gameplay and an engaging community, Jailbreak is a fan favorite in 2023.
5. Tower of Hell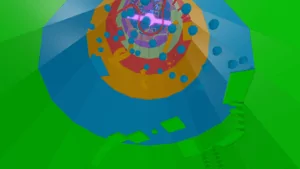 Gameplay
Tower of Hell is a hardcore parkour challenge. The goal is simple – get to the top of the tower, but the path is fraught with obstacles designed to make you fall.
Features
The game constantly surprises with its towers. Randomly generated obstacles ensure that every playthrough feels fresh and challenging.
Updates
Regular updates introduce new mechanics and obstacles, keeping the challenge fresh and unpredictable.
Community
A fiercely competitive community that thrives on challenging each other, sharing tips, tricks, and cheer each other on towards victory.
Popularity
Tower of Hell's simple yet exhilarating nature maintains its place as one of the most widely played Roblox games in 2023.
6. Royal High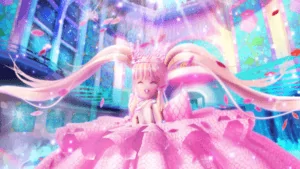 Gameplay
In Royal High, you live the fairytale fantasy of a student at a magic school. Customizing your character, attending classes, and encountering magical events are part of the charm.
Features
From character customization to magical classes, dances, and enchanting battles against dark forces, Royal High offers a richly detailed fantasy experience.
Updates
Regular updates add new classes, outfits, events and even more mystical elements to the already magical world.
Community
A vibrant community backs up Royal High, sharing their magical experiences, attending magical events together, and supporting each other in the game.
Popularity
With its unique magical theme and engaging gameplay, Royal High continues to enchant players around the globe in 2023.
7. Arsenal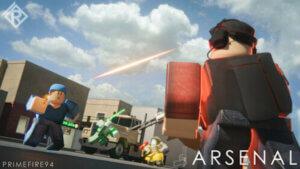 Gameplay
Arsenal is a fast-paced shooter game where you strive to get the most kills in a match, using a variety of weapons that change every time you kill an opponent.
Features
The rotating arsenal keeps matches exciting and dynamic, while the variety of maps adds further unpredictability into the mix.
Updates
Frequent updates introduce new weapons, maps, and game modes to keep the competition fresh and thrilling.
Community
Arsenal's community is characterized by competitive spirit, shared tips, celebrate victories, and motivate each other to reach higher scores.
Popularity
Arsenal's fast-paced action and unpredictable nature make it a hit among the Roblox community in 2023.
8. Phantom Forces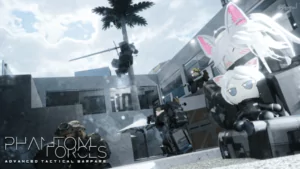 Gameplay
Phantom Forces is a military-themed shooter that requires strategy, teamwork, and fast reflexes to secure victory.
Features
The game offers an impressive array of weapons and gear, intricately designed maps, and various multiplayer modes for a more immersive battle experience.
Updates
Frequent updates bring new maps, weapons, and game modes, ensuring a dynamic and ever-evolving battlefield.
Community
Phantom Forces boasts a robust and cooperative community, offering help to newcomers and sharing strategies to conquer the battlefield.
Popularity
The game's realistic action, deep customization, and an engaging community make it one of Roblox's most popular games in 2023.
9. Vehicle Simulator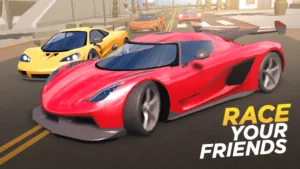 Gameplay
Vehicle Simulator lets you experience a vast open world in your dream car, plane, or boat.
Features
The game boasts an extensive list of hyper-realistic vehicles, each with customizable features and physics that add to the immersive experience.
Updates
Updates typically introduce new vehicles, customization options, and expand the already vast world, enhancing the game's open-world feel.
Community
The community is constituted by automobile enthusiasts who love sharing their fabulous rides, organizing races, and exploring together.
Popularity
Vehicle Simulator's detailed open-world simulation, plethora of customizable vehicles, and energetic community make it a prime choice for Roblox players in 2023.
10. Murder Mystery 2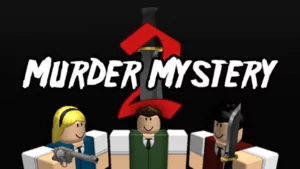 Gameplay
In Murder Mystery 2, you're assigned one of three roles – a murderer, sheriff, or an innocent bystander. Your task varies according to your role – try to survive or eliminate others before time runs out.
Features
The game offers differently themed maps, intense gameplay, and a variety of weapons, contributing to unpredictable and suspense-filled rounds.
Updates
Regular updates bring new maps, weapons, and gameplay mechanics, keeping the mystery suspenseful and intriguing.
Community
The community thrives on this suspenseful gameplay, reveling in the camaraderie, speculations, and the exhilarating rush that each round offers.
Popularity
Thanks to its suspenseful gameplay and compelling dynamics, Murder Mystery 2 remains one of the most-played games on Roblox in 2023.
Each game stands out in its own way:
Adopt Me captivates players with its adorable pets and immersive world, allowing everyone to nurture and grow their digital families. Meanwhile, Brookhaven provides a platform for players to live out their fantasies, offering endless possibilities from being a local hero to just enjoying a peaceful virtual life.
MeepCity, with its fun mini-games and extensive customization options, brings out the inner designer in everyone, and Jailbreak offers adrenaline-pumping adventures where strategy and timing are crucial.
For those who enjoy testing their limits, Tower of Hell presents a challenge unlike any other, demanding precision and patience. Royal High transports players to a magical realm where they can learn spells and participate in grand royal events.
In the realm of action, both Arsenal and Phantom Forces have carved a niche, delivering thrilling battles and competitions. Vehicle Simulator allows motor enthusiasts to experience the joy of driving without ever leaving their chair, and lastly, Murder Mystery 2 offers a suspenseful game of deduction and intrigue.
Together, these games represent the best of Roblox in 2023. They underscore the platform's ability to cater to a broad spectrum of interests and play styles, from the serene to the exhilarating. Dive in, and you're sure to find a world that resonates with you.
Roblox in 2023 offers a wide variety of top games that many players around the world enjoy. Each of the ten highlighted games has its own unique features and dedicated players. From the fun activities in Adopt Me to the challenging gameplay of Tower of Hell, there's something for everyone. These games are popular because of their engaging content and the strong communities that play them. If you're looking for entertainment and a way to connect with others, the top Roblox games of 2023 are a great place to start.