The Mega Deck Challenge is back with 18 cards to build the best deck. When building your deck for the megadeck challenge, the same strategy applies as when creating your standard eight-card deck.
Check out these 18 Clash Royale cards for the 2022 megadeck challenge!
18 cards with Balloon and Minor
You'll often rely on counterattacking with a strong offense to win the game. Also, you will try very hard to build the best counterattack during the double elixir with the Balloon and the Miner.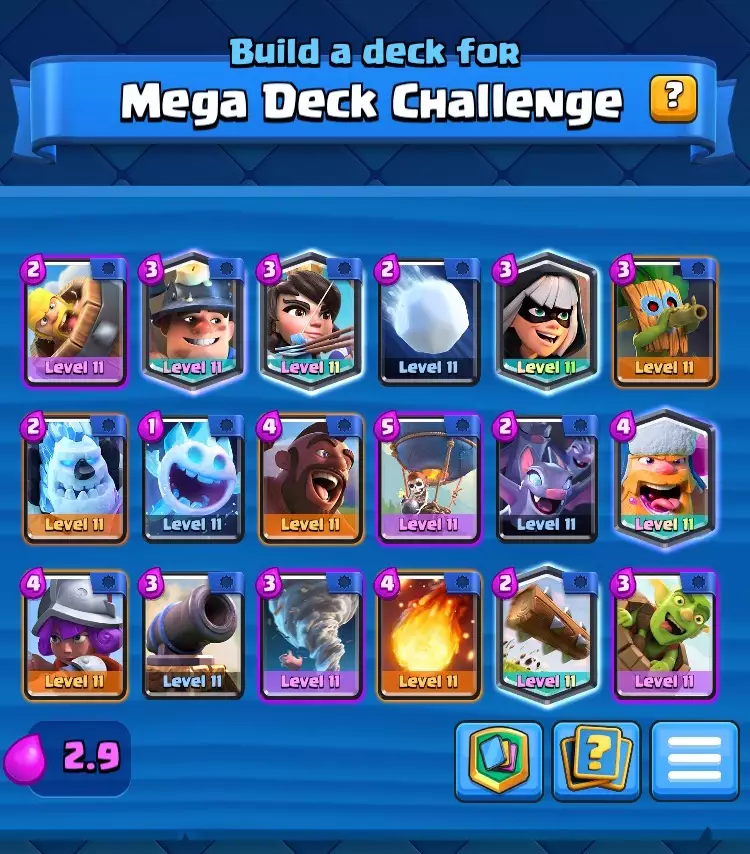 Barrel to barbarian
Minor
Princess
Mega Snowball
Thief
Blowpipe Goblin
Ice Golem
Ice Spirit
Pig Rider
Balloon
Bat
Lumberjack
Musketeer
Cannon
Tornado
Fireball
Log
Goblin barrel
18 cards with Fighting Ram and Bandit
Start by taking turns playing Battle Ram + Thief for attack during Single Elixir as much as possible, then rotate Magic Archer and Electro-Dragon for defense.
The Giant Goblin and Miner for counterattack and you can also use the Skeleton Fut if needed.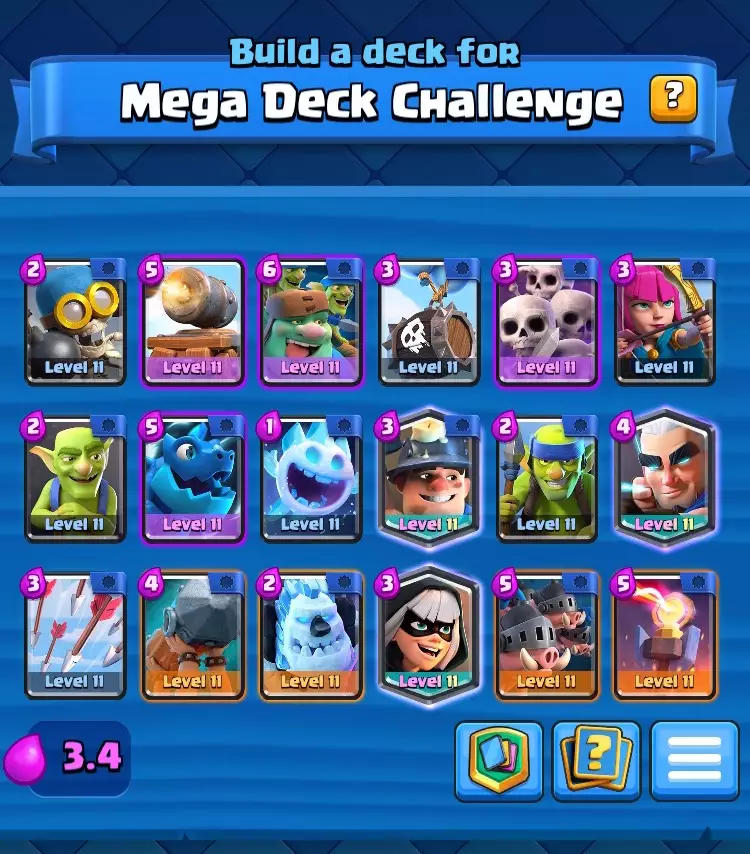 Bomber
Cannon cart
Giant Goblin
Skeleton Fut
Skeleton Army
Archer
Goblins
Electro-dragon
Ice Spirit
Miner
Spear Goblins
Magic archer
Arrows
battle ram
Ice Golem
Bandit
Royal Pigs
Tower of Hell