Haven is a very special map, because it has 3 spike locations: A, B and C.
Because of these different locations, Haven is a complex map that requires careful thought and strategy on both sides of the game.
Defenders have many strategic points to cover against attackers, and must intelligently distribute resources throughout the field.
With its many nooks and crannies and site entrances, Haven is a perfect map for learning to control movement and create innovative strategies.
Haven is one of the most interesting maps in Valorant, making it one of the most exciting maps in the game!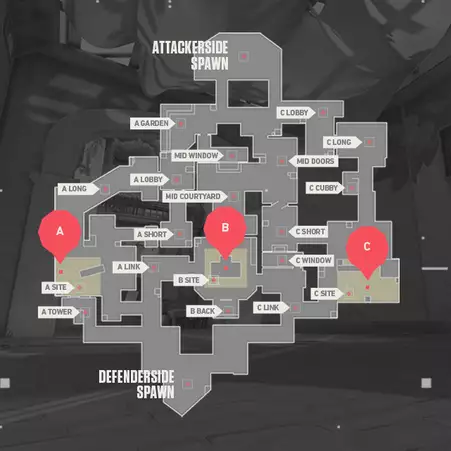 Haven minimap – copyright Riot Games