Ascent is the name of the 4th card in Valorant. The card emphasizes verticality.
There are 2 Spikes separated by long corridors and a central open square. Some accesses can be limited by iron curtains deployed by the defenders.
There are very few obstacles or boxes placed in the middle of the lane or large spaces. The central plaza, in particular, is probably the area with the least amount of shelter.
Ascent is very focused on controlling the middle ground, and that should be your main priority when playing it. This makes the map fairly balanced, as neither side has easy access to it.
It's a dense map, with close quarters. Most of the action takes place in and around the central point. The map has long corridors, allowing for flanks and high advantages.
Whoever owns the middle controls the game!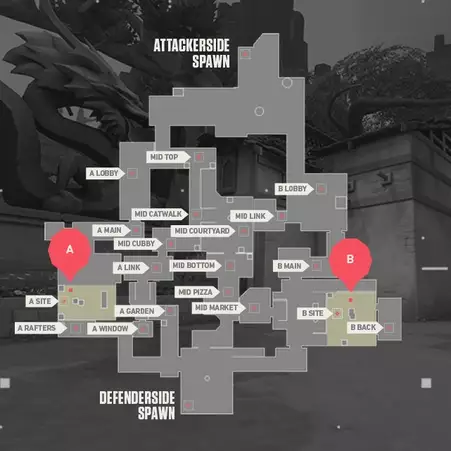 Haven minimap – copyright Riot Games