Breeze is the sixth map in Valorant, added in Act 3 of Episode 2.
The Breeze map is more complex than the other maps, it is a map with multiple open areas, with many branches in its corridors.
It has two Spike sites: one is slightly elevated, the other is slightly downhill. The middle ground gives you access to both sites. Both locations offer relatively little cover for combat, so agents will have to use their skills to make their way from one location to the other.
The layout of the map gives both attackers and defenders an advantage. There are many open areas with no cover between bases.
Enemies are scattered across the map, rather than being concentrated in one spot. The lack of cover makes combat stressful, so agents will have to play carefully at all times.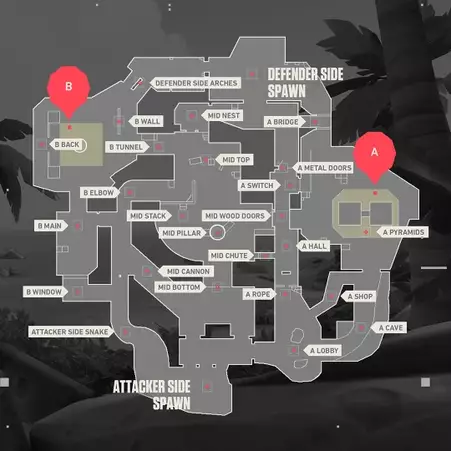 Breeze minimap – copyright Riot Games